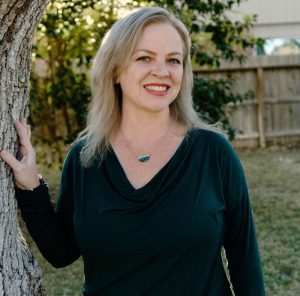 Dr. Vicki Leonhart received her dental degree from University of Texas Health Science Center at Houston in 2006. While in dental school, she worked as a fellow in cranial facial development. Dr. Leonhart received several awards and recognitions through the Sarnat Competition, the Hinman Symposium and the Committee on the Status of Women. She received her degree with distinction and awards in oral biology, equilibration, removable prosthodontics, cosmetic restorative dentistry and many more.
After graduation, she and her husband, Dr. Ryan Leonhart (a San Antonio native), moved to Louisville, Kentucky. She practiced dentistry while he completed his residency in oral and maxillofacial surgery. They returned to Texas in 2012 to be closer to their family here in San Antonio.
As a general dentist, Dr. Leonhart remains active in her professional community and is a proud member of the American Dental Association®, the San Antonio Dental Society and a local Spears Study Group. She frequently attends continuing education classes in order to consistently offer her patients state-of-the-art dental care. Her goal as a dentist has always been to provide excellent service to the community, and her interests are in providing a foundation in overall dental health and the most powerful gift you can give someone: A BEAUTIFUL SMILE!
Meet Our Team
Our friendly team is excited to meet you! We love welcoming our patients to the office and go the extra mile to help you feel at home with us. Call us today at 210-479-9999 to set up an appointment with our dentist in San Antonio, Texas, and learn more. We look forward to helping you care for your smile!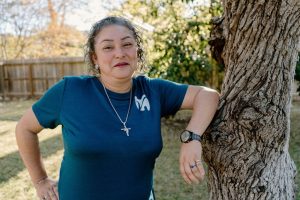 Camille graduated from high school in 1999 and joined the Army as a combat medic, where she greatly enjoyed her time stationed in Seoul, Korea. Camille attended Kaplan College for dental assisting, graduating in 2010, and joined the team in February 2020. As our office manager, she stays on top of things to make sure that our office is running smoothly and that everything is functioning properly. She also makes sure that all paperwork is completed and that insurance claims are being taken care of. Camille's favorite thing about our practice is that everyone is a team player and that no one is ever left out or unappreciated. She also enjoys working with a doctor who is patient, caring, and always puts our patients and their concerns first. Dr. Leonhart is very pleasant to work with. She takes her time to make sure her patients are happy and comfortable while in the dental office.
Camille is a proud mom of three children, who keep her motivated. She loves spending time with her family doing barbeques and playing games.
Natasha
Registered Dental Assistant
Natasha achieved her dental assisting certification in 2006 at the San Antonio College of Medical and Dental Assisting. She joined our team in October 2020, and she loves working in an environment where everyone is patient and caring and where the top concern is our patients' care. Natasha is a team player and loves helping as much as she can.
Natasha is married and has three fur babies, one cat and two dogs. In her free time, she enjoys reading, drawing, collecting comics and spending time with her family.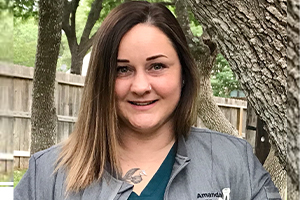 Amanda
Registered Dental Assistant
Amanda is originally from Oklahoma, and she has been in Texas since 2009. She graduated from Concorde Career College in January 2018. She joined Vicki Leonhart, DDS in April 2021. Amanda loves being part of a team that works together with the best interest of the patient in mind, and she contributes to our practice's success by helping everyone and making people laugh.
Amanda and her husband, who is an active-duty member of the Air Force, have two boys and a Boxer. Amanda has received several personal training certifications, including TRX certification. In her free time, she enjoys running, CrossFit, hiking, reading, and spending time with family.